Hey friends a big shout out from Disneyland!! We had so much fun for my birthday I love how these pictures came out. The castles is so cute and I loved just walking around under the arches and gazing at their water features. The weather was absolutely gorgeous.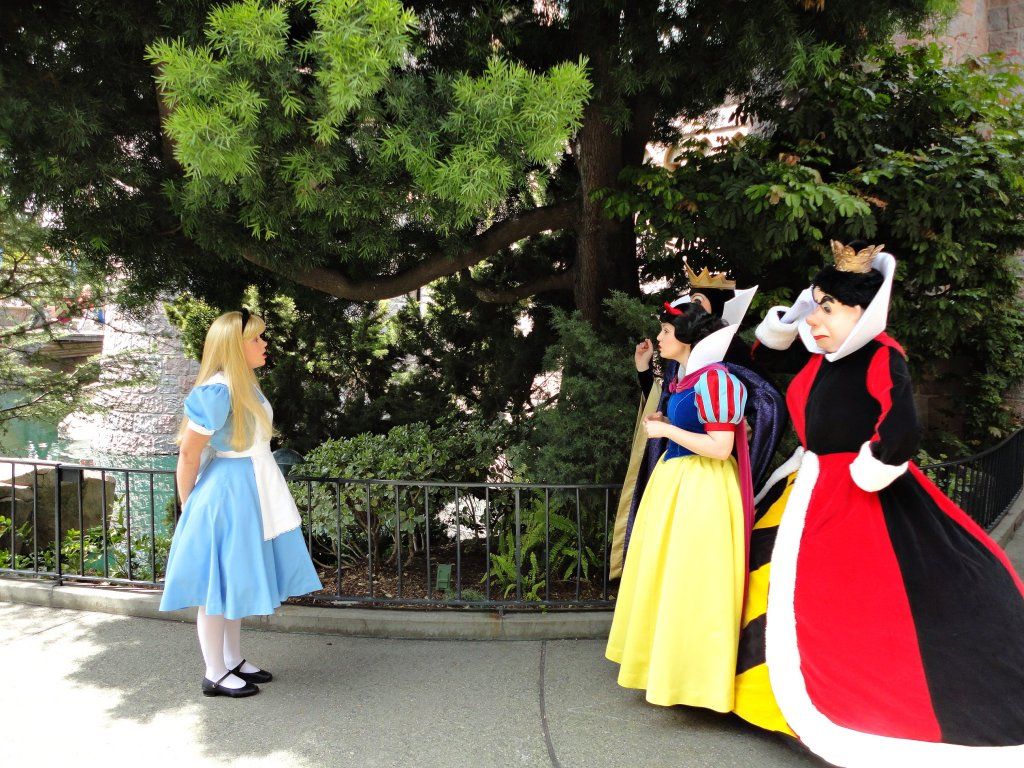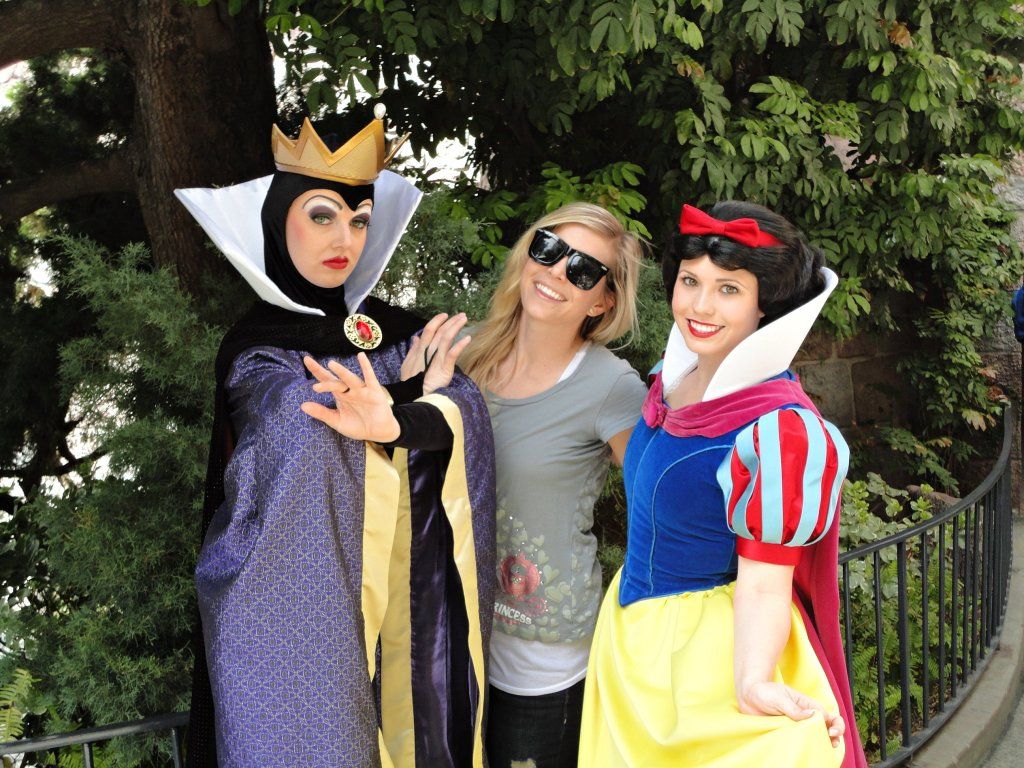 Snow white and the evil queen were so funny. They were so great for those roles. Snow white asked if I wanted my picture taken first since I was snapping photos of all the characters and I got to jump to the front of the line. Sorry kids!!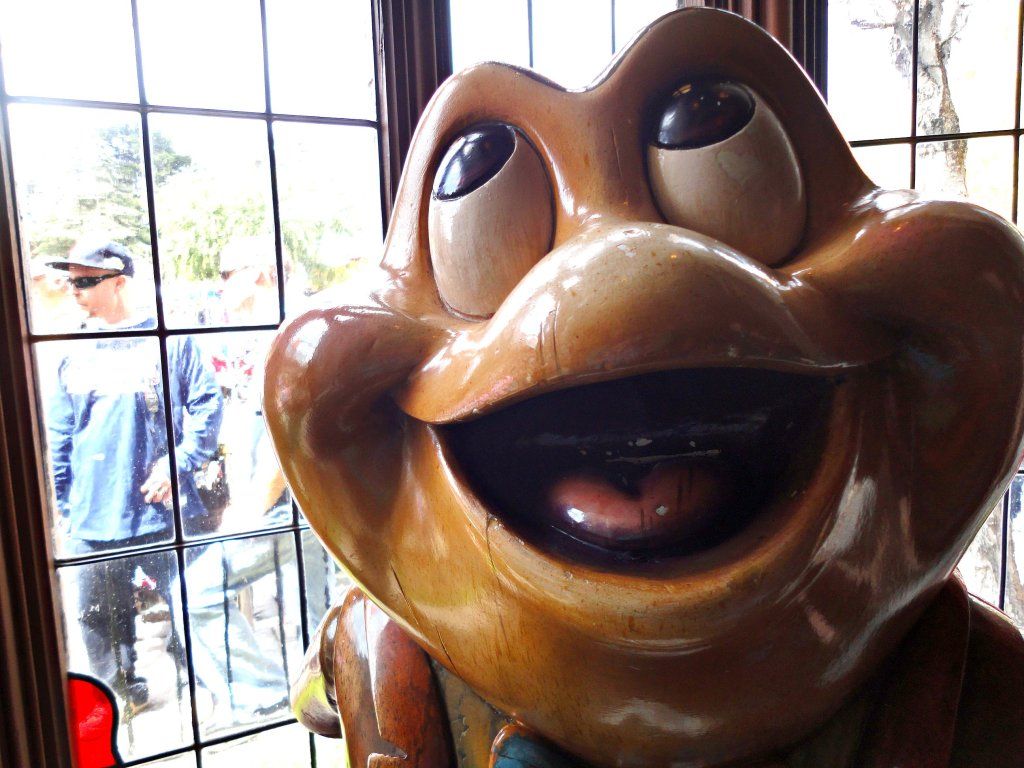 Mr. Toads wild ride holds special memories for Adam and I and we just to come to Disneyland a lot before we got married. This was the ride where he said "Since we are on a wild ride, would you like to be my girlfriend?" HA!! Thats how it ll started. Funny story to tell our kids one day.
Of course we had to go on the tea cups, it's my favorite ride. I always watch which teacup is going the fastest regardless who is in it and make a run for it when I get to the front. My speculations were correct this time and I have never gone so fast in my life. It was hilarious and sickening towards the end but epic none the less.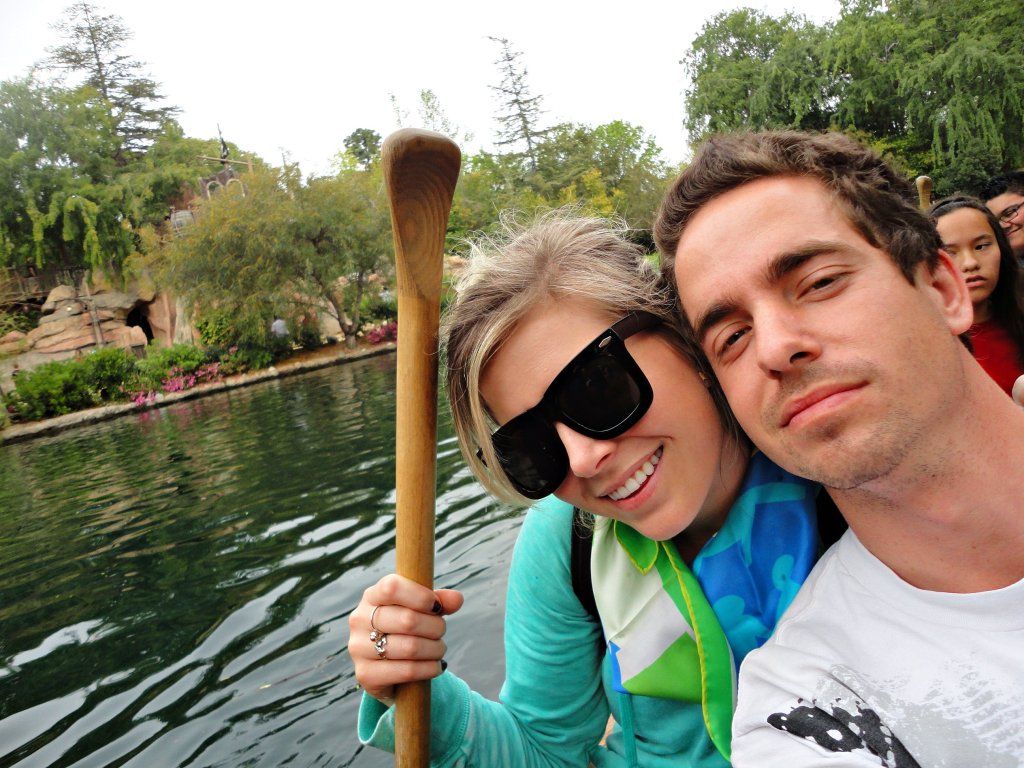 I had never been canoeing at Disneyland before and decided to give it a shot. It was really fun and I highly suggest it. I mean Hey it's FREE!! It does get a little tiring because people don't really know how to row but Adam and I held it down for our canoe. We were so hungry we ate a whole turkey leg and boy was it good!!!
Toon town looked so magical I love all the bubbly colors and awesome houses for each character. I climbed up into Chip and Dales house and hung on to some acorns while I looked out onto the town.
I went a little mad at the end of the night and fell in love with these mini mad hatter hats!! Next time I'll grab one. They are perfect for a tea party!!
My GIVEAWAY is going live at 5 PM P/T TONIGHT. Don't miss out I'm giving something awesome away and I'm jealous!!