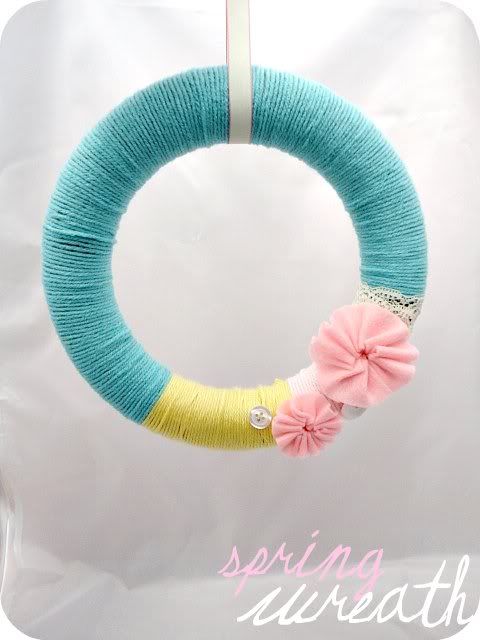 Supplies:
*foam wreath
*yarn in spring colors
*felt to make flowers
*ribbon and/or vintage lace
1. Wrap yarn all the way around until 3/4 of the wreath is full.
2. Wrap your second and third colors around to complete wreath.
3. Make some cute felt flowers and either hot glue them on or pin them.
Have fun making your own variation.