So me and my hubster went out looking for houses for sale (even though we can view most of them online) driving sounded fun....
All of sudden we passed this neon green sign for an antique sale!! Wooo my husband said dont you want to go? and i quickely screamed turn around!! too bad i didnt have my camera...
this house was set up like a antique strip mall sort of thing in a cozy little neighborhood in historic escondido (summit is the cross street i forgot the actual street) the people were just closin up shop when we pulled up...they were the cutest couple and they had so many awesome findings that it just blew us away!!! Having closed down her 10 antique stores and looking to downsize the super cute lady showed us her abundance of collectibles....i was in the market for an old skool sewing machine and some bingo cards but found none... however i did score these amazing 45's for a buck a piece and they gave me a handfull of these vintage bottle caps for free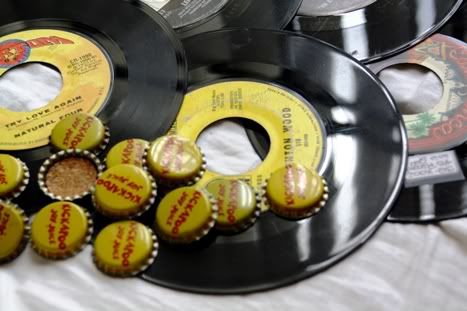 i cant wait to make a mini album with these babies!!!
Week before last i won a sweet handmade apron from mctelier with my "my fav no shoes" challenge over at These are a few of my favorite things... and i just got it in the mail today hurray so adorable...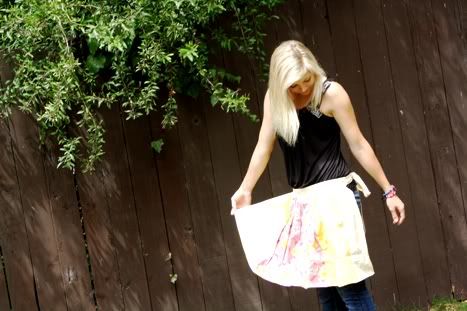 it was a great day today!!
scraps rock
loooove....